Do you want to look younger, prettier, and more feminine? If so, try changing your hairstyle! There's no easier way to improve your "sissy" appearance. The secret is to choose a hairstyle that helps soften strong facial features (like a prominent nose or jaw) while making your eyes and lips POP! Your hair should also be in proportion with your overall body size. Here are 6 of the best hairstyles for crossdressers and transgender women. (These work whether you wear a wig or style your own natural hair!)
1. Side swept bangs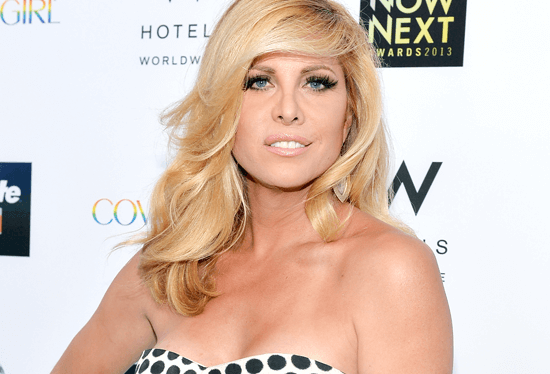 Candis Cayne, Transgender Actress
Bangs are a great option since they draw attention to your eyes while hiding a "transgender" prominent brow ridge. Bangs also make you look cute and youthful! Straight bangs can highlight angular facial features, so go for soft, side swept bangs instead.
2. Layers
Jenna Talackova, Model and Miss Universe Canada's First Transgendered Contestant
Layered hairstyles tend to be much more flattering than "travesti" hair that's all one length. Face framing layers soften your features and add texture and volume to your hair.
3. Soft waves
Laverne Cox, Transgender Actress and Activist
Soft waves are super sexy and feminine. Waves also add volume to your hair, making thin hair appear fuller. Most crossdressers and transgender women look great with full, wavy hair that balances out strong facial features and a larger body frame.
4. Shoulder length hair
Caitlyn Jenner, Transgender Celebrity
Shoulder length hair is the best option for most women, including transgender women. Hair that's too long drags down your face and looks "old Barbie" after a certain age, while hair that's too short can look masculine. Shoulder length hair is very feminine and help conceal a strong jaw and thick neck.  
5. Side parts
Carmen Carrera, Transgender Model and Actress
Middle parts can be tricky since they make your face look longer and highlight your nose and chin. Side parts are more flattering and can be worn by anybody with any face shape.
6. Highlights
Ines Rau, Transgender Model
Finally, don't forget about color! Highlights brighten your face and look softer than a single block of color. There are lots of options besides blonde highlights – women with dark hair look fantastic with light brunette or auburn highlights.